Russeluno GLOBAL Online Store OPEN!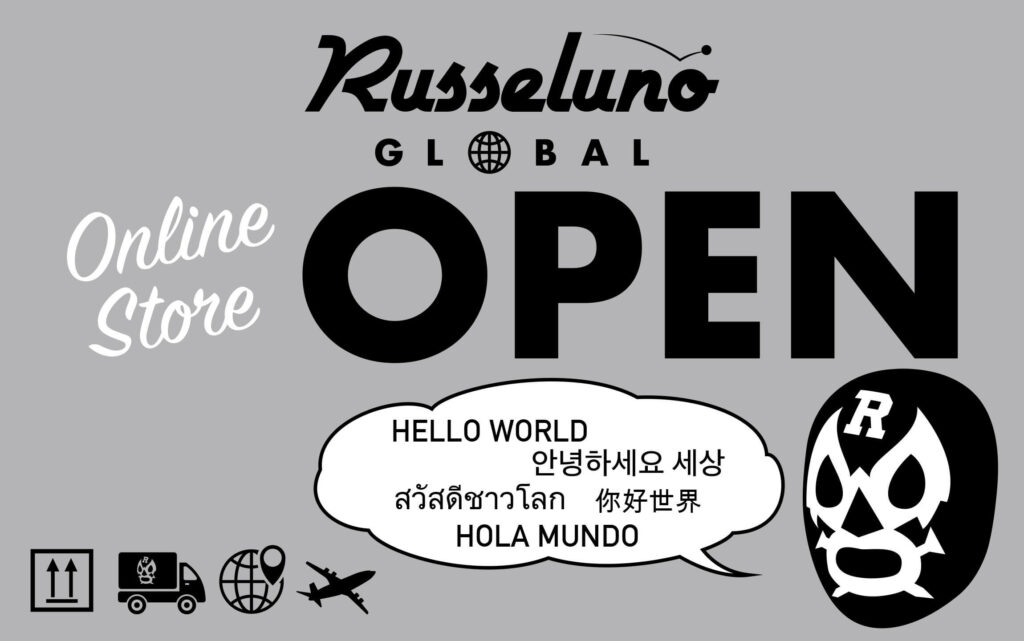 Russeluno celebrates its 15th anniversary in 2022.

In response to the passionate requests from all our oversea fans we are finally going global.

Playing golf breaks down barriers.


We are creating a borderless, genreless golf scene and Russeluno is taking it to the next level.

If displayed in English, Spanish, Korean, Thai, Chinese, it is possible to make purchases in each country's currency.

Delivery is available for any countries and areas where EMS delivery is possible.

This offer is limited to international deliveries only.

*Delivery within Japan is not available.
We ask our customers living in Japan to please use the Russeluno Online Store.

2022年、ブランド設立15周年を迎えたRusseluno。

海外ファンの熱いリクエストに応え、遂にグローバル進出!

ゴルフをプレイすることで拓かれる、
ボーダレスでジャンルレスなゴルフシーンを実現すべく、
Russelunoは次なるステージへ。

英語・スペイン語・韓国語・タイ語・中国語での表示と、
各国通貨での決済が可能。


海外発送のみで、EMSで配送出来る国・地域全てが対象です。
※日本国内への配送は出来ません。
日本国内にお住いのお客様はRusseluno Online Storeをご利用ください。